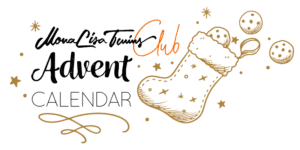 Hello and welcome to the Advent Calendar of 2020! Our favourite time of the year here in the MLT Club has begun!
We decided to give this year's calendar a bit of a twist and add a "game" element to the month of December.
Stop by every day to check out a new post and a little challenge/task to collect points and win some prizes at the end.